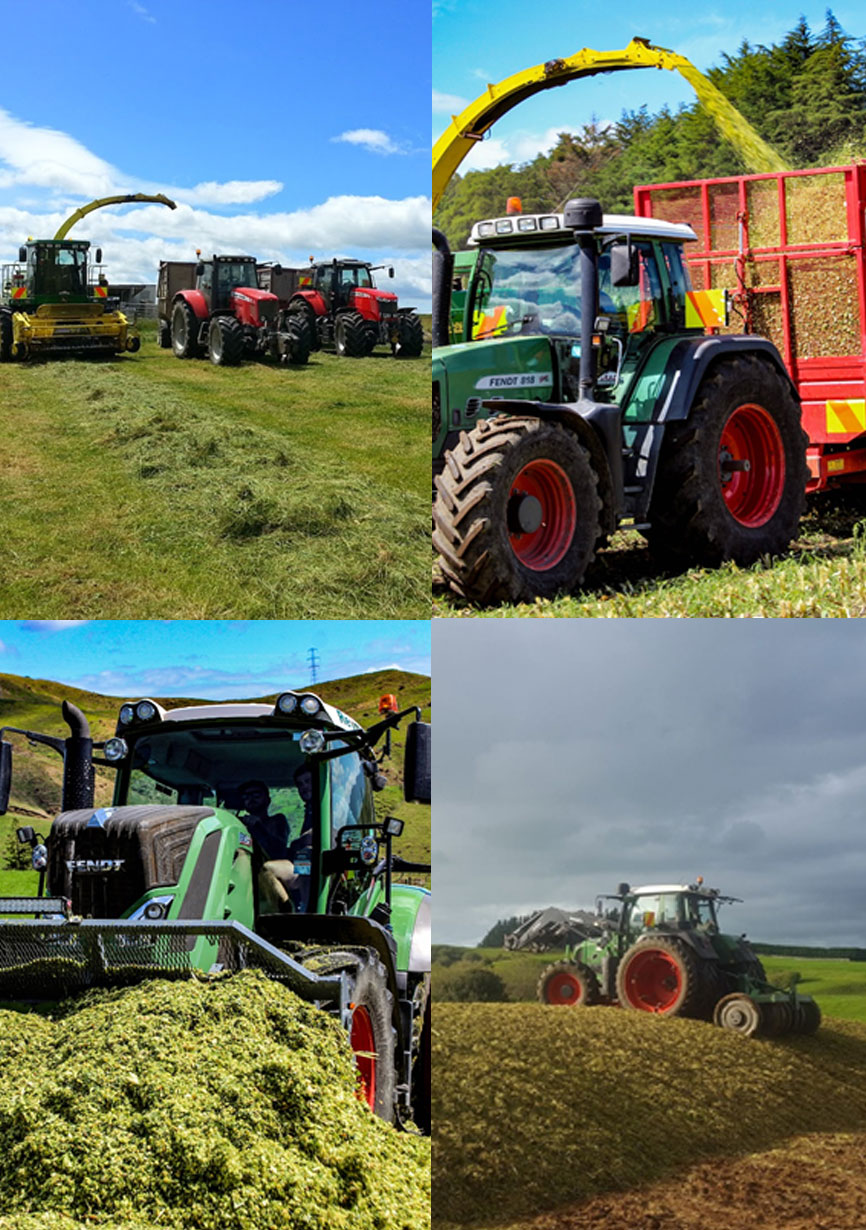 Precision Chopping
A 630 hp John Deere harvester equipped with harvest lab. Harvest lab includes a moisture meter and mass flow sensor combined with GPS tracking. This allows Reymer Ag to harvest your crop quickly and accurately while measuring dry-matter content and building a yield map of your crop and field. This is valuable information to you the farmer as it can help with making decisions for subsequent seasons.
The harvester is also equipped with the kernel star processor. Kernel star processors allow more crop flow through the processor while maintaining best in industry cracking and processing of the crop making more digestible for cows. Once again Reymer Ag are staying at the forefront of harvesting technology.
Transport trailers are equipped with large high floatation tyres to keep ground pressure and all important soil structure disturbance to a minimum.
Stacking is completed by a 15 tonne tractor and blade fitted with a silo compactor which exerts enormous point pressure on the crop to form very tight well compacted stacks or bunkers.
We also supply pit covers and inoculant.